Art and Music Festivals in the Greater Palm Springs Area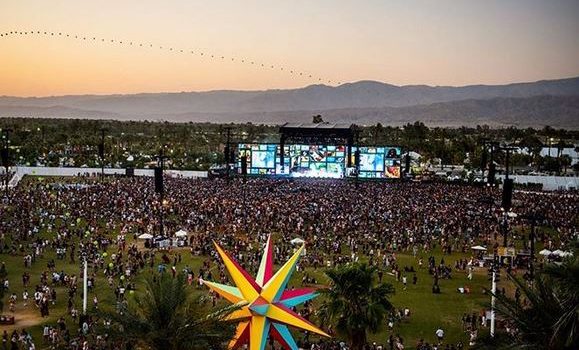 As Modernism Week wraps up in Palm Springs, it's time to turn our attention to the next round of events and happenings.
There are many art and music festivals headed to the Greater Palm Springs area.
Desert X, a charitable organization founded in 2015, brings the best international artists to the Coachella Valley.
Their goal is to create art, engage viewers and focus attention on the Valley's environment.
The DX19 contemporary artists project their vision and create from the natural objects around them in the desert.
Desert X offers the opportunity to explore both the familiar as well as the unknown through the eyes of others.
The event continues through April 21, 2019.
A four-minute walk from our resort is the Palm Springs Art Museum.
Currently, the museum is featuring an exposition called "Unsettled."
It is a presentation of contemporary art by more than 75 artists who live or work in the Greater West.
This exhibition explores the geography of vast frontiers, rich natural resources and the diverse indigenous peoples.
Similarly, it looks into the inevitable conflicts that arise when all these factors coexist.
"Unsettled" is showing through April 30, 2019.
Don't forget, admission is free every Thursday from 4-8 p.m. thanks to the City of Palm Springs.
The Coachella Valley Music and Arts Festival, an annual music and arts festival held in Indio, California.
It takes place on April 12-14 and April 19-21.
This year's line up includes popular artists such as Childish Gambino, Tame Impala and Ariana Grande.
The very next weekend, Stagecoach, California's country music festival, rolls through the Valley.
Some of the biggest names in country music participate in this three-day concert.
First, on April 26, Luke Bryan takes the stage.
After that, the headliner is Sam Hunt.
Finally, Jason Aldean closes out the show on April 28.
And through it all, you can stay at Palm Mountain Resort and Spa.
We are centrally located just footsteps from downtown Palm Springs.
In addition, we are also a short drive to local attractions like golfing and outlet center shopping.
After an amazing day on the town, return to your home away from home and relax!
Our property features a perfectly chilled pool with a sunning terrace and most importantly, misters to keep you cool.
The courtyard space, for instance, is ideal for gathering.
It includes fire pits and a new hot tub for cool evenings.
The Day Spa at our resort includes spa treatments such as massages, body treatments, facials, waxing and many more.
So, check out our specials and packages and book your stay today!